Our mission is to create beautiful and livable spaces, and meet the clients' needs at all levels – aesthetic, functional and economic – with particular attention to the environment. Our vision combines a due respect for historical architecture together with the lightness of modern design.

Marta Saponetti, Architect
With over 10 years of research and experience on building sites, Marta provides consulting services for architectural projects. She bring together her skills for designing and remodeling luxury homes while respecting the heritage of traditional architecture, intertwining metal and wood furniture for utmost elegance and style. She also supervises building site operations and ensures safety coordination.
Expertise: restoration, energy saving, functional rehabilitation, settlement models
Other competence: Safety Coordinator on building sites, Fire Safety Expert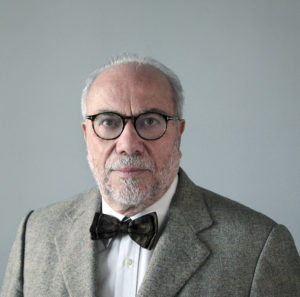 Carlo Saponetti, Engineer
Carlo Saponetti (Rome, 1948) graduated as an engineer at La Sapienza University in Rome in 1975. He started as a freelance consultant but swiftly moved to the healthcare sector where he specialized in hospital building construction, both as the project manager and as the technical director, supervising plans and structure. From August 2005 to 2010, he was General Director of the ASL RM A, and he designed and oversaw construction of the new Hospital in Talenti (Rome). In 2011, he completed a project worth over 5 million Euros on the static consolidation and seismic adaptation of a building in Via Capo d'Africa. He then founded Studio Saponetti together with Marta. iThe studio provides expertise to both public and private entities.
We collaborate with a team of consultants and experts to provide 360° expertise and help make any dream project come true.
The studio designs and constructs public and private structures. We ared specialists in integrating architecture and engineering to create specific designs, providing particular attention to the project management from the initial design phase to realization.
We provide a wide range of services from architectural design and engineering of installations, to the supervision of works, the coordination of safety on construction sites, assistance and support to the administrators of condominiums.
We can also assist with technical and specialized consulting activities in the construction sector.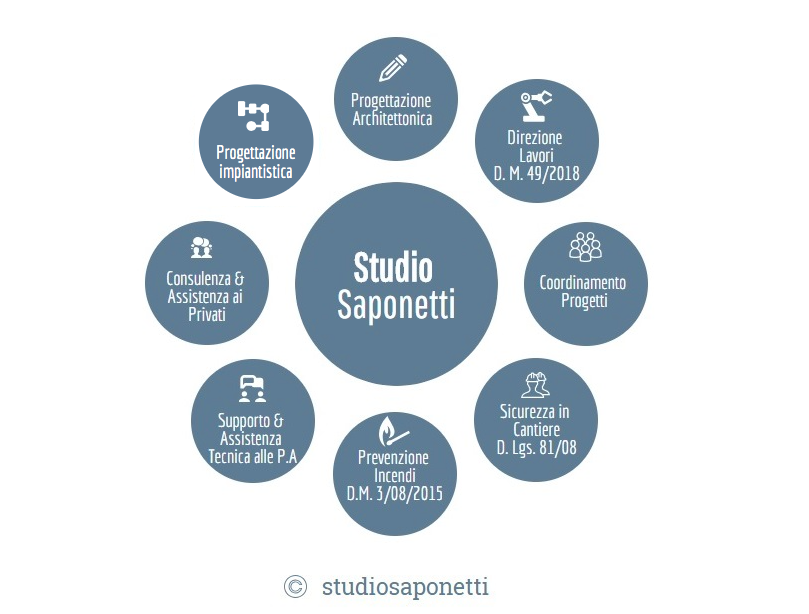 OUR PROJECTS
Our philosophy is that we can actually "get our hands" into the historical heritage, maintaining the history of a site while adding a touch of contemporary architecture, creating expressive continuity between the different eras.